WORSHIP AND CHURCH LIFE
Horfield U.R.C. is a family church and caters for all ages. It is both friendly and welcoming.
Family worship is on Sunday mornings at 10.30 a.m. Members of the congregation take part in the service by reading the Bible passage and leading the prayers of intercession.
Communion takes place on the first Sunday in the month and everyone is welcome to receive the elements.
Family Parade services are held on special occasions, all the uniformed organisations are invited to attend and are encouraged to partake in the service. Some of the young people have planned and led some parade services.
We use the hymn book 'Rejoice and Sing'. An order of worship and weekly diary is printed for each service.
We follow the Lectionary.
Tea and coffee are served in the church hall after the service.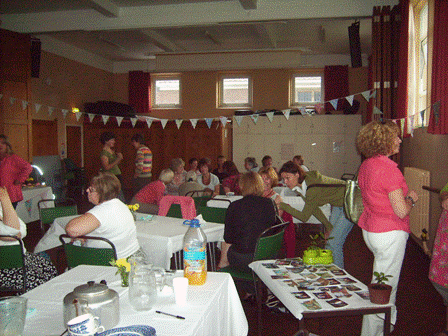 A monthly Bible Study is held on the premises and we also have a monthly house group which consists of Bible study and communion.
Regular coffee mornings are held to raise money for specified charities.
A church magazine is produced every two months called " OUTLOOK "
The Church property and finance is looked after by a committee called the administration and finance. This is in turn overseen by the Elders and then the Church meeting. All these meetings are held on a regular basis.