WORSHIP AND CHURCH LIFE
DUE TO THE CORONAVIRUS THESE SERVICES ARE SUSPENDED UNTIL FURTHER NOTICE
Horfield U.R.C. is a family church and welcomes all ages. The members are elderly and small in numbers but always friendly and welcoming. The Worship is traditional although we are not worried to try new ideas.
Family worship is on Sunday mornings at 10.30 a.m. Members of the congregation take part in the service by reading the Bible passage and leading the prayers of intercession.
Communion takes place on the first Sunday in the month and everyone is welcome to receive the elements.
We use the hymn book 'Rejoice and Sing'. An order of worship and weekly diary is printed for each service.
We follow the Lectionary.
Tea and coffee are served in the church hall after the service.
We have a daily drop in centre for people with learning difficulties and everyone is welcome to our service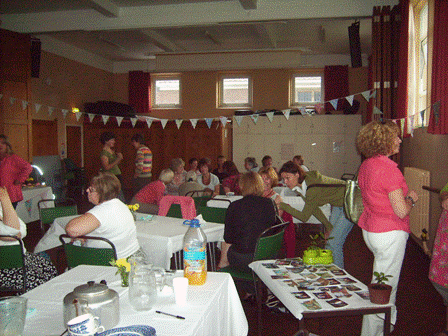 Regular coffee mornings are held to raise money for specified charities.
The Church property and finance is looked after by a committee called the administration and finance. This is in turn overseen by the Elders and then the Church meeting. All these meetings are held on a regular basis.