ROOM HIRE

We have three halls for hire, two large ones and one half the size.

Phoenix Hall Size: 50ft x 30ft with stage and kitchen. £13.00 per hour

<![if !vml]>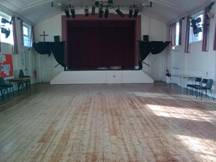 <![endif]>

<![if !vml]>
<![endif]>

Church Hall Size: 50ft x 25ft with tea station. £13.00 per hour

<![if !vml]>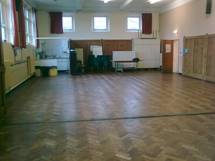 There is a separate kitchen available for this hall. £5. 00 per hour.

<![endif]>

<![if !vml]>
<![endif]>
Small Hall Size 30ft x 15ft with sink and hot water £11.00 per hour
<![if !vml]>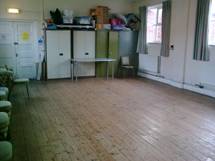 <![if !vml]>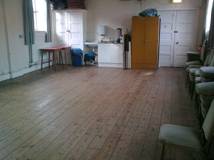 <![endif]>
We are looking for long term lets as well as casual single lets.
The Church Hall is especially good for children's birthday parties as the hall can be divided
in half by a screen. We accept children from baby to twelve years old.
We also, if needed hire out the Sanctuary by moving the chairs.
All halls and the Sanctuary have wheelchair access.
There are wheelchair access toilets available from the two large halls and the Sanctuary
For information please contact Alison Kinnersley